Regular price
Rs. 4,990.00
Regular price
Sale price
Rs. 4,990.00
Unit price
per
Sale
Sold out
Species : Eudynamys scolopaceus
Listen to the bird calls while you view the artwork :
Asian Koels, also commonly called Cuckoos, are simple yet fascinating creatures. We're all familiar with the distinctive 'cooing' of these birds that are more often heard than they are seen. The Koel is a sexually dimorphic species, which means that the male and female have very different features (much like the common example of peacocks and peahens). This painting represents a male Koel with his rich black plumage, reflecting shades of blue under the sun. He has a bright red eye.
Read the full story of the collection here. 
View full details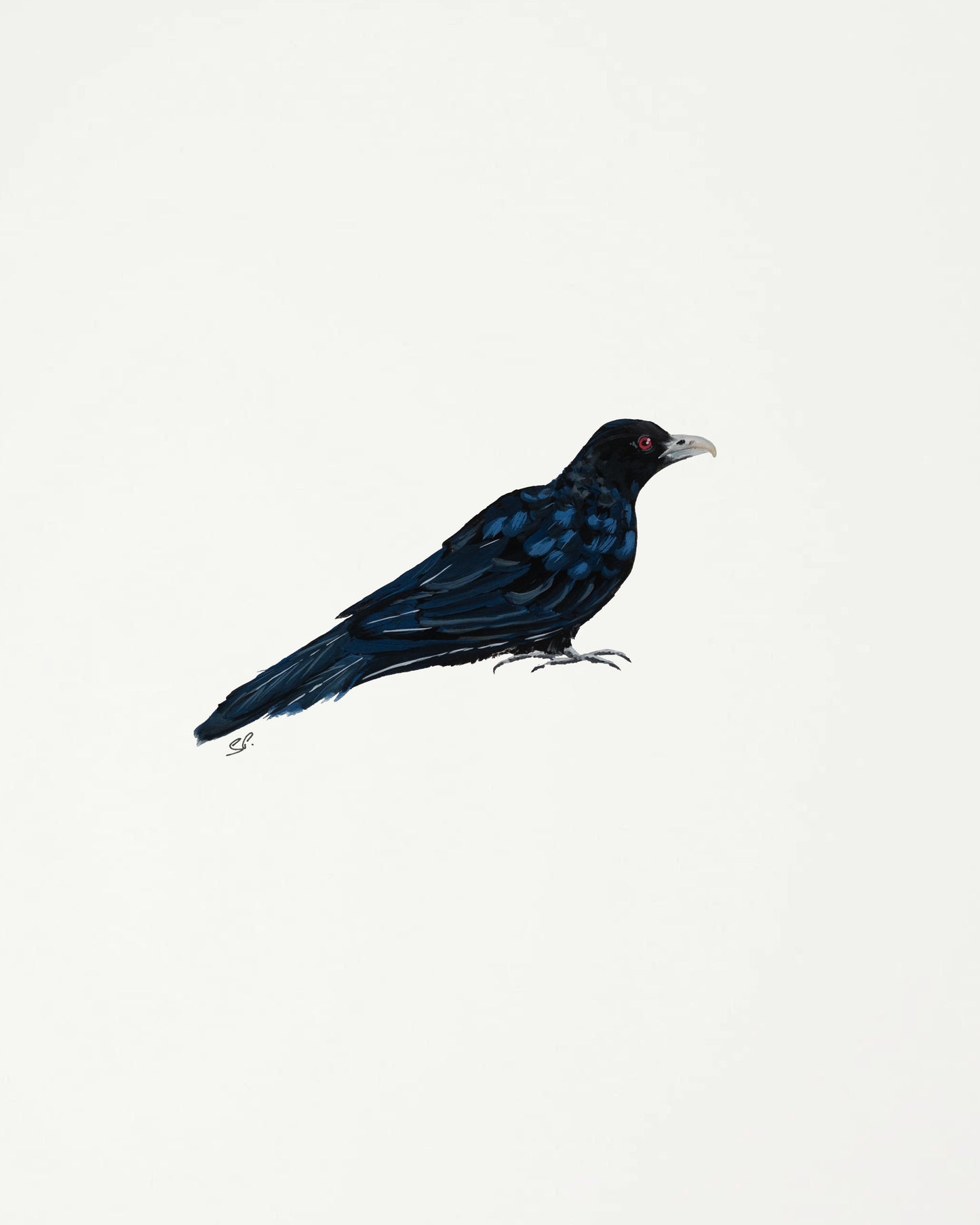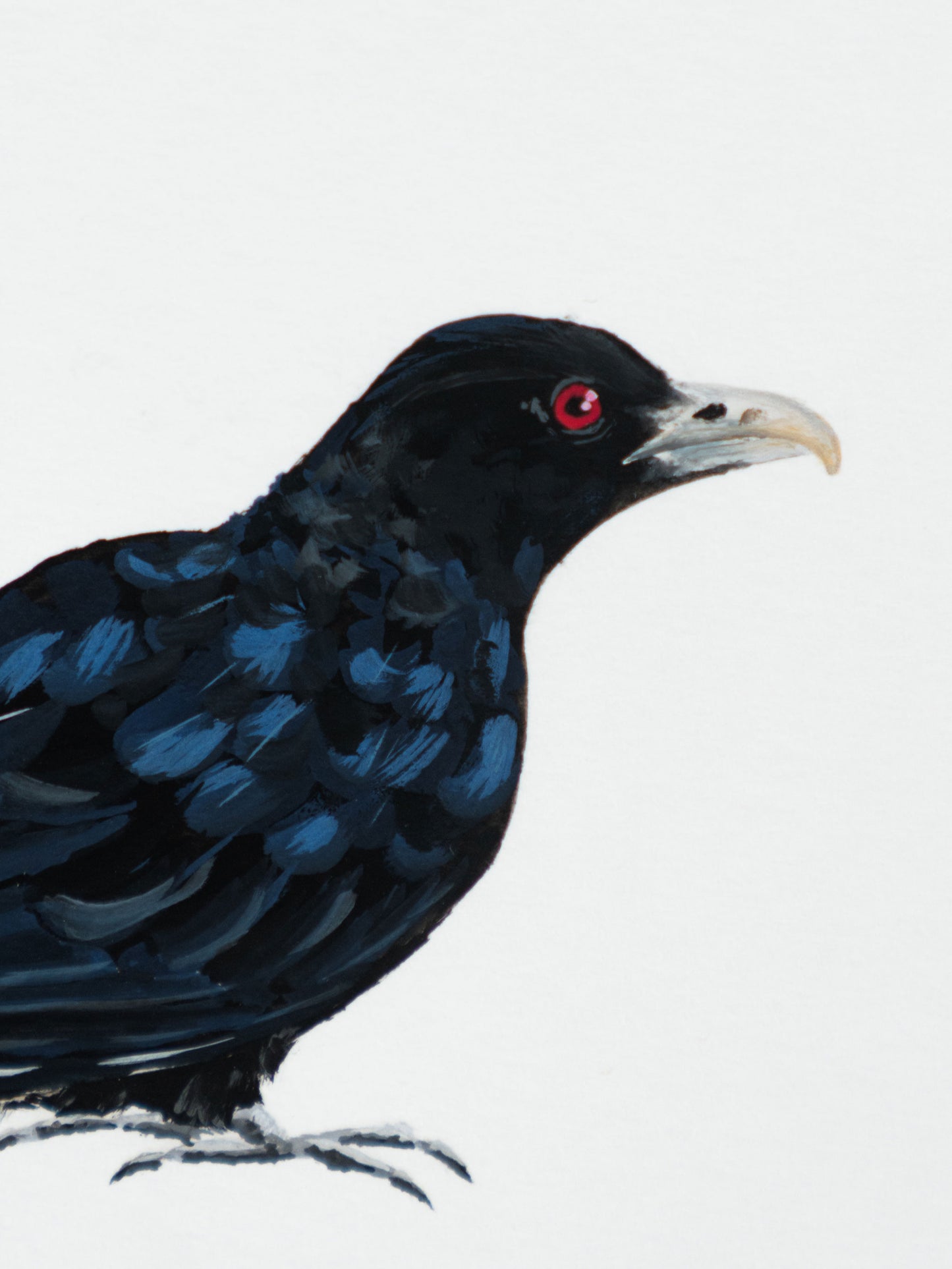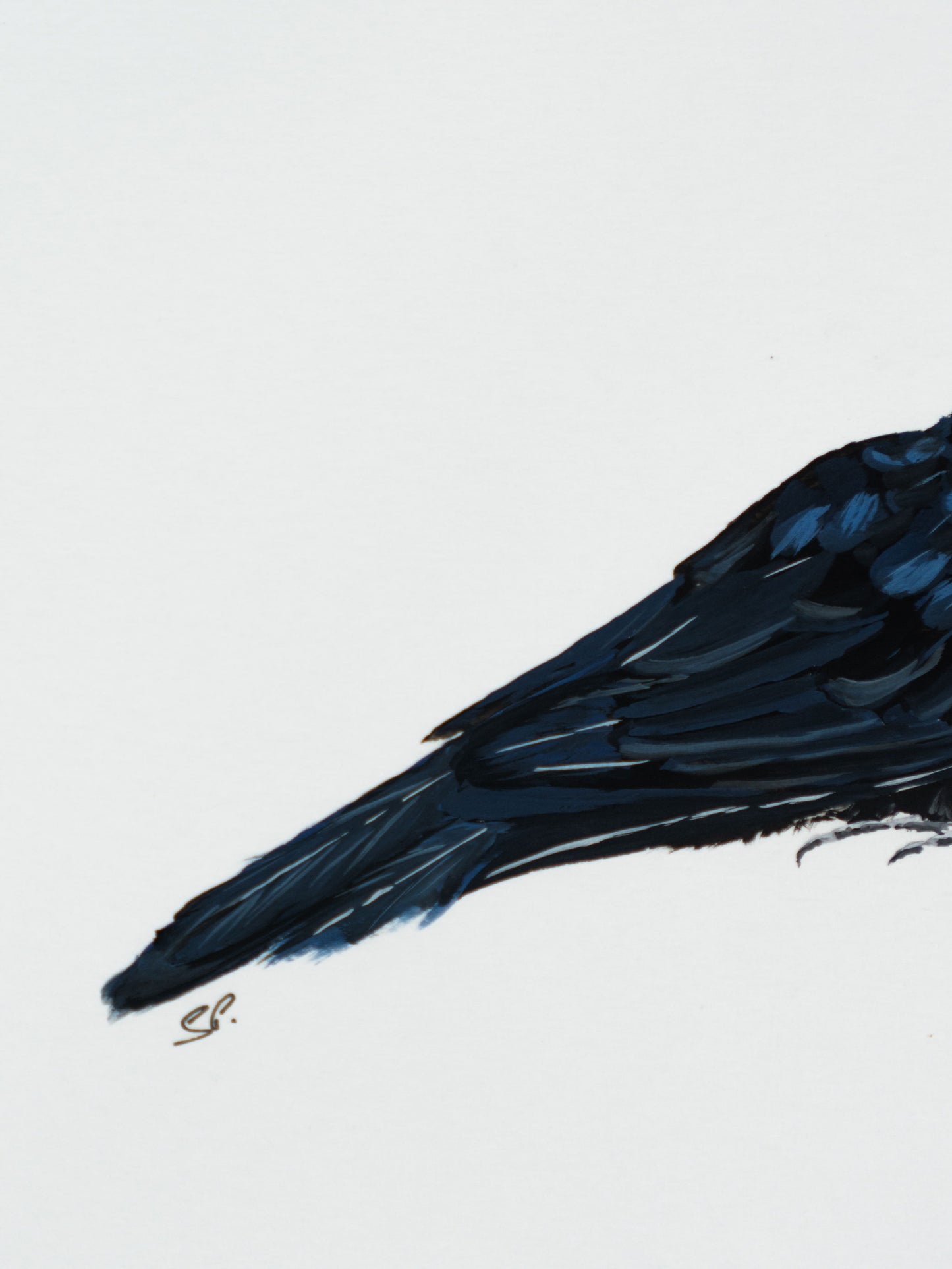 The Rain Tree Collection
In the Rain Tree, birds are building homes and starting their families. There are squirrels scuttering about, there are insects and bugs nibbling into the bark of the tree, a butterfly lands on a pink fluffy rain tree flower and then comes a bee.
There is everything. There are meals being shared, eggs being hatched, fights and arguments, seduction and mating, song and dance, just life going on in this ecosystem of The Rain Tree.
So, this is my ode. Read the full story.
Frequently Asked Questions
Will the artwork look exactly like the images?

Please note that you're looking at digital photos of the artwork. Each and every laptop or phone screen displays colours differently. Expect mild variations in colour from what you see on screen, and mild 'blemishes' on the paper that are hardly noticeable.

I assure you that the artwork inevitably looks 100 times better in person. 😄
What medium was used for this artwork?

All the paintings in The Rain Tree collection were done using Artist Grade Gouache on Italian Acid-Free Hot Pressed paper.
Is the frame included?

No, the price includes the artwork, without the frame. The frame shown in the image is for representation purpose only. If you'd like to discuss options of framing, please write to hello@shivanipatel.in after placing your order.
How should I preserve the artwork?

To ensure longevity, please try not to handle the artwork with bare hands, or clean and dry your hands thoroughly before handling.

Keep the artwork out of direct sunlight as that can cause mild discolouration of the paper or paints over time.

The artwork has been varnished with artist-grade wax to make sure it is waterproof and colour-fast. However, framing it with glass would help you to protect it a lot better.

When framing, use a mount board to prevent the glass from directly touching the artwork.
When will the artwork be shipped?

Your artwork will be shipped within 10 working days after your order is placed.
Do you ship internationally?

Yes, the shipping cost will be added at checkout. Please write to hello@shivanipatel.in for any queries.
More from the collection :