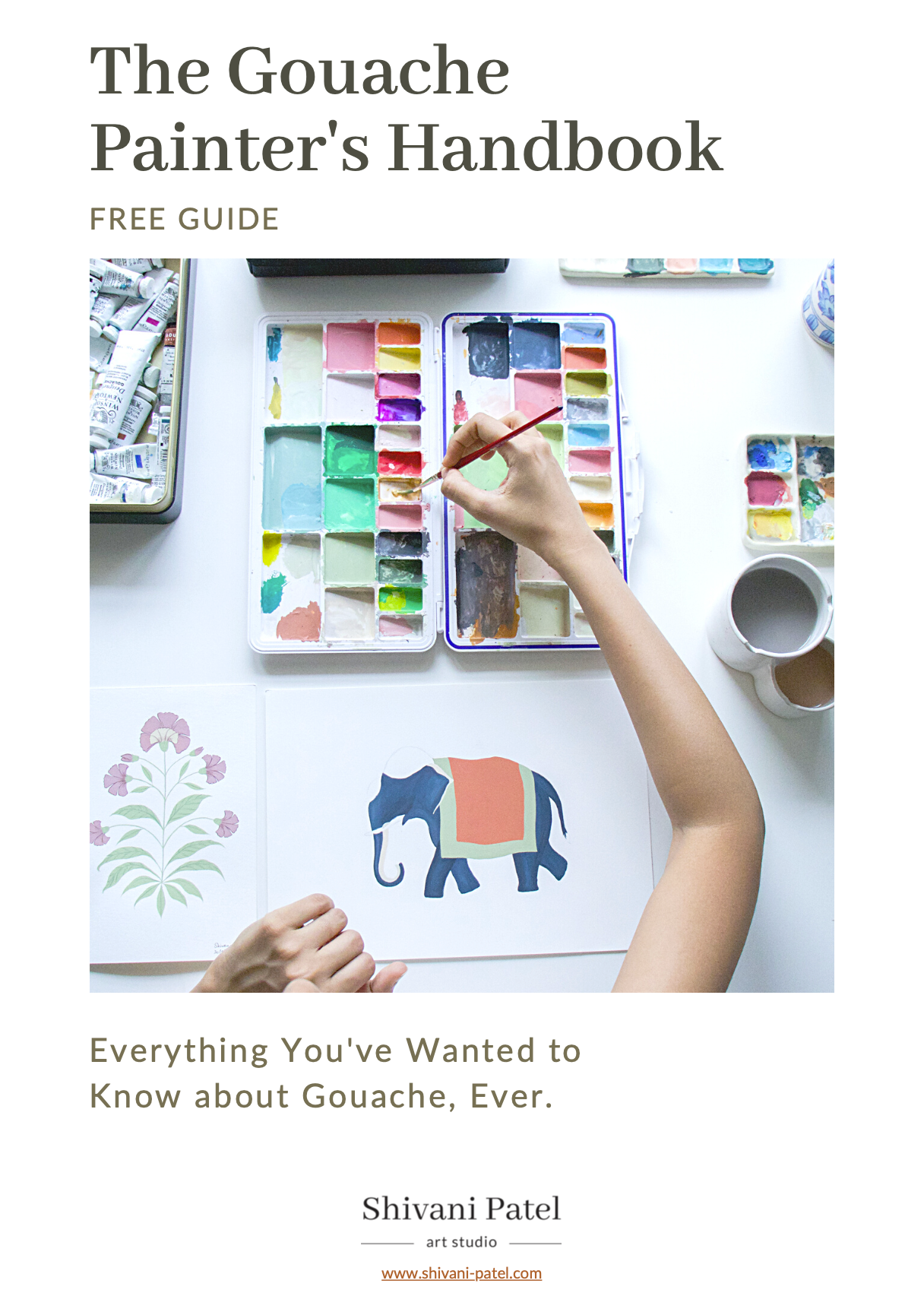 The Only Gouache Starter Guide You'll Ever Need
This Handbook Answers 12 Top Gouache Questions that most artists have about working with gouache. Whether you're new to gouache, or have been using it for a while, you're bound to find some nuggets of wisdom here. 
Drop your details below to receive it immediately. By signing up, you'll also receive exclusive weekly content from me. You can opt out anytime!